This Website and The Work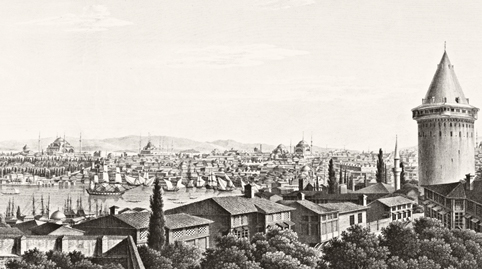 This website is designed for the dissemination of History of Istanbul from Antiquity to XXI. Century, a work prepared by the cooperation of Türkiye Diyanet Foundation Center for Islamic Studies (İSAM) and İstanbul Metropolitan Municipality Kültür ve Sanat Ürünleri A.Ş.
The Project for the preparation of the Turkish version of the work was launched in late 2012, and completed and published in 2015. The book was prepared the­matically and composed of around 355 articles written by nearly 260 scientists about different fields such as topography, architecture, religious and social life, management, economics. In this book which consists of 10 volumes, nearly 5300 pages, around 4 thousand visual materials such as maps, miniatures, engravings, paintings, and archive documents were used. The English translation of the work was completed in 2019 and not published yet. It is accessible online.
Click for all »